General Dentistry at Nova Smiles Dental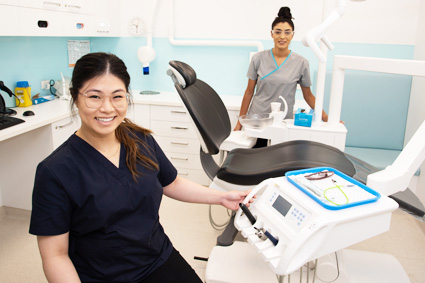 A healthy, confident smile is undoubtedly one of the greatest accessories anyone can have. One of the best ways to achieve a beautiful smile and optimal oral health is through preventative dental care. When your smile is healthy, it can last for a lifetime! At our Wallsend dental practice, we offer many smile-enhancing services to keep your pearly whites fresh and healthy.
Cleanings
Our hygienists utilise particular instruments to remove calcified tartar deposits and plaque biofilm from tough-to-reach areas on your teeth. These areas of buildup hold bacteria that promote decay and gum infections. That's why twice-yearly cleans are essential to keeping your mouth healthy. If we notice signs of gum disease, we will recommend a deep clean.
Comprehensive Exams
Although you may not notice your smile changing, it can do just that from one checkup to the next. That's why during your exam, we'll assess different areas of your mouth to catch any concerns as they arise. Some of the things we look for include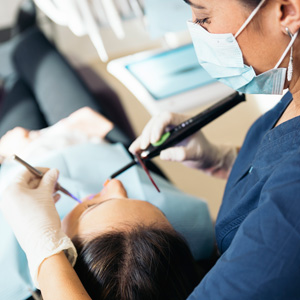 Cavities
Tooth wear
Oral cancer
Sleep apnoea symptoms
Oral Hygiene Education
Daily care is the most essential part of reducing your risk of tooth decay, gum disease and protecting your dental restorations. We'll discuss with you proper brushing and flossing techniques and any other oral health-promoting habits.
We offer a full array of family dental treatments in one convenient location to best serve your needs. These include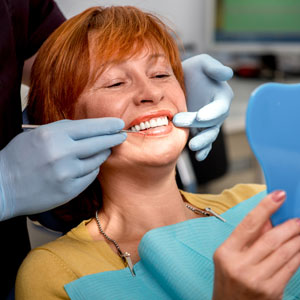 Keeping Your Care Comfortable
We understand that you might feel nervous about visiting the dentist, particularly if you had a negative experience when you were younger. Our caring and compassionate team help to put anxious patients at ease. We also offer both oral and inhalation sedation so we can perform one or more dental treatments that you may have put off.
Get Started Today
Our greatest passion is helping our patients achieve and maintain the best oral health possible. Contact us today to book an appointment!

General Dentistry Wallsend, Maryland, Cameron Park NSW | (02) 4951 6666