The Friendly Faces of Nova Smiles Dental
Your Wallsend Oral Health Team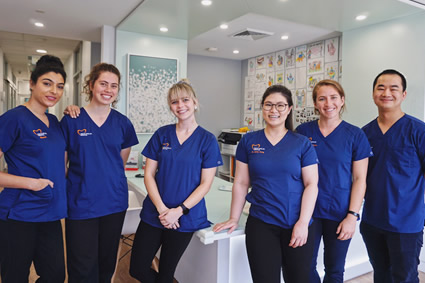 Each of our dentists and team members shares a vision to deliver friendly, gentle care to everyone that steps into our practice.
Together, we're driven to change the way you and your family feel about visiting the dentist.
Get to know our wonderful team by reading a bit about us below. We are more than happy to answer any of your questions you may have prior to making a visit to our practice. Feel free to call us on (02) 4951 6666 or contact us online.
We look forward to seeing you in our family-friendly practice soon!

Dr Jenny Hong – Owner (Dentist)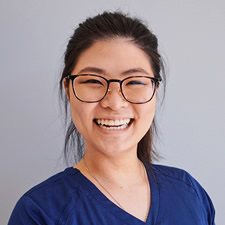 As a family dentist, Dr Jenny finds the most fulfilling part of her career in helping her patients become more confident about their smiles. She loves a good coffee, good conversations and getting to really know her patients.
Part of what makes dentistry interesting for Dr Jenny is the relationship between a person's oral health and the rest of their body.
Realising that our mouths are a window into our overall health and that dentistry is an invaluable means to restoring our bodies to good health and goes far beyond just having straight clean teeth."

Daniel Kung – Owner, Practice Manager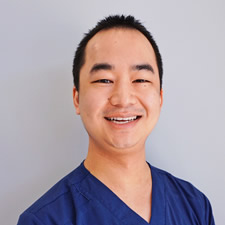 Daniel's background is in business, with a passion for dentistry. He and his partner, Dr Jenny have invested their time and energy into building a private practice where their vision of a family-friendly environment with down-to-earth care is matched with technologically advanced services in a modern facility. Daniel holds a Bachelor of Business through the University of Technology in Sydney.
I really like when I see big smiles from the patients at the end of appointments. It's great to know they will be leaving the practice a lot happier and can fully enjoy their smile."
In his time away from work, Daniel loves exercising and finding new places to eat.

Dr MaryKate Glynn (Dentist)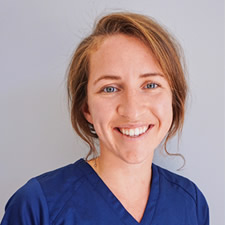 For Dr MaryKate, the most fulfilling aspect of her job is helping patients take control of their oral health and feel confident in their smile. She provides gentle preventative care and aesthetic, functional dentistry to improve her patient's oral health and general wellbeing.

Obtaining a Dental Education
Dr MaryKate graduated as a Dental Practitioner with a Bachelor of Dental Surgery from University College Cork, Ireland. She also holds Membership of the Joint Dental Faculties (MJDF) at The Royal College of Surgeons of England.
In Her Spare Time
When she's not at the practice, Dr MaryKate enjoys travelling. So far, she's been to 24 countries and counting. She also likes getting outdoors to keep fit, and catching up with friends and family.

Mursal – Dental Assistant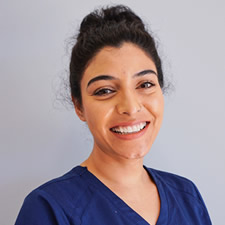 Mursal is one of our caring and friendly Dental Assistants here at Nova Smiles Dental. She holds a Certificate III in Dental Assisting.
Mursal's biggest passion is helping and seeing patients smile after each treatment.
Outside of the practice, Mursal enjoys listening to good music and keeping up with gym and fitness. She feels like a valued team member at Nova Smiles Dental and hopes to see you smiling in the practice again soon!
Mursal looks forward to welcoming you in to the practice.

Makaela – Dental Assistant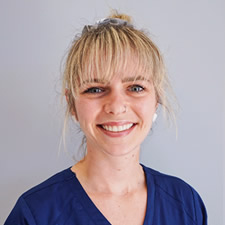 Makaela has been a dental assistant since 2011. In 2013 she completed a Certificate 3 in Dental Assisting. Makaela joined our practice team after moving from the Gold Coast to pursue a Bachelor of Oral Health Therapy.
I have been fascinated by the dental field from the moment I started, but I particularly enjoy educating patients on the importance of good oral health and helping them work towards their smile goals."
She holds a current student membership to the ADOHTA and ADA.
Outside the practice, Makaela loves to be active at the gym, ride her bike, climb a mountain, visit the farmers' markets or go for walks along the beach.

Chelsea – Dental Assistant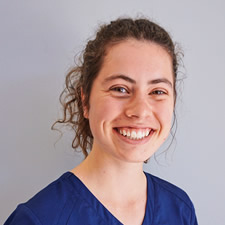 With friends in the dental industry, Chelsea was attracted to this exciting field.
I was very drawn to the educational and professional aspects of the industry and I wanted to be a part of it."
For Chelsea, she enjoys seeing the transition in patients' oral health and the positive changes in the appearance of their teeth. Chelsea finds it highly rewarding to be a part of that journey-seeing our patients' reactions and being able to work alongside such a lovely team. Helping with fillings is the most fulfilling aspect of her job.
When she's not at the practice, Chelsea love to be outside in the sun amongst the trees. She also likes to read classic adventure novels and is always teaching herself to learn new and inspiring things.
Make Your Appointment Today
We offer complete smile options to patients of all ages, including young children. We invite you to request an appointment today; same-day dentistry is also available.

Nova Smiles Dental | (02) 4951 6666