Ceramic Crowns and Fillings at Nova Smiles Dental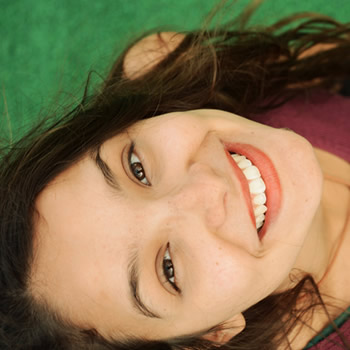 When it comes to restoring areas of tooth decay or significant structural damage, our in-house ceramic restorations serve to both strengthen and enhance the appearance of the compromised tooth.
Smaller areas are typically repaired with a conservative filling, but if the tooth is significantly compromised, a full coverage crown will be used instead. Crowns can also be placed on top of dental implants to replace a missing tooth.
Ceramic Inlays and Onlays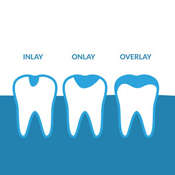 In instances where a cavity or crack is too large to fill, but there's still a significant amount of healthy tooth structure present, we may recommend a ceramic inlay or onlay (which are sometimes called three-quarter crowns or indirect fillings).
Inlays fill in the deep grooves and fissures of teeth, as well as the portions inside that have suffered from decay. Onlays on the other hand, rebuild the cusps and biting edges of teeth that have chipped away, without having to place a crown over the entire structure.
CAD/CAM Dentistry
What makes ceramic crowns, fillings, inlays and onlays different is that we use 3D CAD/CAM dentistry at Nova Smiles Dental to manufacture a lab quality restoration in our office, without having to take messy impressions or send models to an off-site lab.
Instead, a digital scan of your tooth records a virtual impression inside of state-of-the-art software, which is then used to carve a filling, inlay, onlay or crown from a solid block of ceramic. While you wait or catch up on other dental procedures, your new restoration is designed. The final results fit as accurately as possible. After they're bonded in place, you're good to go!
Is Same Day Dentistry Right for You?
Find out if a single visit crown or lab made filling with CAD/CAM technology is best for your smile. Request an appointment today.
* Any surgical or invasive procedure carries risks. Before proceeding, you should seek a second opinion from an appropriately qualified health practitioner.

Ceramic Crowns and Fillings Wallsend, Maryland, Cameron Park, Elermore Vale NSW
(02) 4951 6666