Oral Sedation at Nova Smiles Dental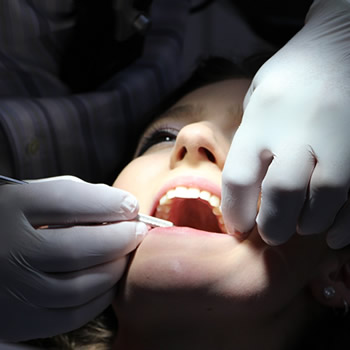 Sometimes past experiences or fear of the dentist can prevent you from getting the care you deserve. As licensed oral sedation providers, Dr Jenny Hong (Dentist) provides safe and effective conscious sedation at our practice to help you relax through your next procedure.
What is Oral Conscious Sedation?
Conscious sedation uses a prescription sedative taken orally, about an hour prior to your scheduled treatment. The effects of the medication provide both anti-anxiety and pain relief, ensuring both an efficient and comfortable appointment.
Since the effects of oral sedatives can last for several hours, it's possible for your dentist to complete all or most of your required treatment in the same visit. You'll need to have a trusted friend or family member accompany you to our office and drive you home afterwards as the sedative wears off.
When Should Someone Request an Oral Sedative?
Getting oral sedation is an individual decision that you can request at any time or we may suggest based on your individual history. Even if you do not tend to get nervous about dental procedures, it could be a good idea to schedule your next visit with conscious sedation if you
Need a longer appointment
Want to feel relaxed as possible
Require more extensive care
Are having a tooth extracted
What to Expect
Your oral sedation appointment will typically be scheduled early in the day as one of the first patients we see. Depending on the type of sedative medication being used, you may need to take a pill the night before and/or when you arrive at our office. About an hour will pass as the sedative takes effect; sometimes a second dose is necessary.
During your sedation appointment you will be able to respond to brief instructions or answer simple questions, but the amnesic effects of the drug will likely prevent you from remembering any of the visit. Your companion will accompany you home while the medication is still wearing off, so make arrangements as you will feel quite drowsy for several hours afterwards.
See Our Sedation Dentist
Overcome your fear of dental treatment by seeing our gentle sedation dentist, Dr Jenny at Nova Smiles Dental. Contact us today to make your appointment.
* Any surgical or invasive procedure carries risks. Before proceeding, you should seek a second opinion from an appropriately qualified health practitioner.

Oral Sedation Wallsend, Maryland, Cameron Park, Elermore Vale NSW
(02) 4951 6666