Orthodontics at Nova Smiles Dental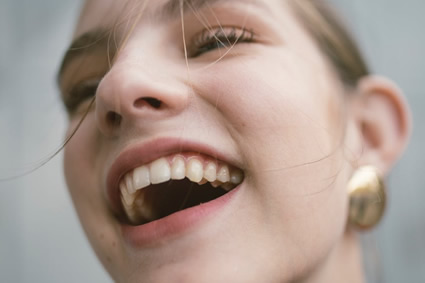 Are your teeth crooked, crowded or gapped? If yes, you may hesitate to smile. Orthodontics, of course, is the best way to gain a straighter smile. Fortunately, fixed metal braces aren't the only way to align one's smile. We offer orthodontics using clear aligners, as well as Damon Braces. Our Invisalign clear aligners guide teeth into proper alignment without using unsightly metal brackets or wires. Enjoy the freedom to eat all of your favourite foods. Caring for your smile during the treatment period is easy too.
How Do They Work?
Instead of having to wear brackets and wires, Invisalign snaps over your teeth comfortably. They apply pressure strategically, gently guiding your smile into the desired position. You will need to wear each set of trays for approximately two weeks. You only take them out to eat, brush and floss. As you progress through each set of aligners, you'll gradually see your smile straighten while you're in the comfort of your home.
The Benefits of Clear Braces
Removable alignment trays are ideal for our teen and adult orthodontic patients at Nova Smiles Dental. Here are some of the advantages:
A discreet way to straighten your smile
Improved alignment for optimal oral function
Maintenance and home care are simple
Comfortable treatment without metal appliances
The ability to eat any of your favourite foods
Fewer, shorter trips to the dentist
Damon Braces
Nova Smiles Dental are also a provider of Damon Braces. The difference with Damon Braces is they are focused on the smile as well, which means the wires are not only designed to straighten teeth — but also to improve the overall look of your smile. They are considered "smarter" than ordinary wires and brackets, more comfortable and move teeth gently. Damon Braces are a great alternative for children, teens and adults alike! Contact us to book a consultation.
Maintain Your Smile
After your orthodontic treatment is finished, we'll provide you with a final set of firm aligners to wear as retainers, preserving the final positioning of your teeth.
Take That First Step
Whether you're a teen or adult who has wanted to do something about your smile but haven't gotten around to it, now's the time act. Contact Nova Smiles Dental today to book an appointment! We look forward to helping you enjoy a straight and beautiful smile that you'll be proud to show off.
CONTACT US

Orthodontics Wallsend, Maryland, Cameron Park NSW | (02) 4951 6666