Gentle Dental Extractions at Nova Smiles Dental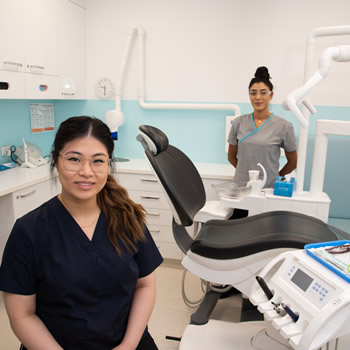 While it's always our goal to help you keep your teeth as healthy as possible, there are instances where having them removed may be in your best interest. Our family dentists may recommend an extraction if you're experiencing any of the following:
Keeping You Comfortable
Having a tooth extracted is a minor form of oral surgery, even if it is quite routine. To ensure that you're relaxed and your mind is at ease, our experienced dentists offer light sedation and relative analgesia to help you relax.
Recovery After a Tooth Extraction
Having a tooth removed is a fairly straightforward and short procedure in most cases. When you go home, we'll provide you with a few brief instructions to help you on your way to recovery. A few things to keep in mind are to avoid chewing on the side of your extraction for a few days, sticking to a soft diet and not drinking through a straw.
You'll also need to keep a gauze compress over the extraction site, changing it out regularly over the first several hours. In most cases, a mild anti-inflammatory and pain reliever are all that is necessary to keep you comfortable.
Something to Keep in Mind
After an extraction, the rest of your teeth may start to shift out of alignment. The extra space in your mouth can impact the overall positioning of both upper and lower teeth. To prevent this process, Dr Jenny will recommend replacing your extracted tooth relatively soon after your procedure. Options include restorations such as crowns, dentures or implants.
Should You Keep or Extract Your Tooth?
Contact us today to find out which options are available to help you keep your smile as healthy as possible.
CONTACT US
* Any surgical or invasive procedure carries risks. Before proceeding, you should seek a second opinion from an appropriately qualified health practitioner.

Tooth Extractions Wallsend, Maryland, Cameron Park, Elermore Vale NSW
(02) 4951 6666