Dr Jenny Hong – Owner (Dentist)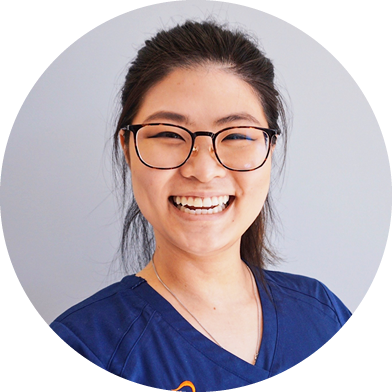 As a family dentist, Dr Jenny finds the most fulfilling part of her career in helping her patients become more confident about their smiles. She loves a good coffee, good conversations and getting to really know her patients.
Part of what makes dentistry interesting for Dr Jenny is the relationship between a person's oral health and the rest of their body.
Realising that our mouths are a window into our overall health and that dentistry is an invaluable means to restoring our bodies to good health", she says, goes "far beyond just having straight clean teeth".
She's particularly passionate about providing high-quality and patient-focused care for people with dental phobia.
Her favourite dental therapies to provide are those related to children's dentistry, cosmetic services and smile design.
Helping Patients Overcome Fear of the Dentist
Dr Jenny is particularly attuned to the needs and anxieties of people who tend to be afraid of seeing the dentist. By empowering families with the tools and information necessary to achieve optimal oral health, she's able to provide life-long care to individuals of all ages.
Education and Training
In addition to holding a Bachelor of Science and Doctor of Dental Medicine degree, Dr Jenny is also a recipient of the Dental Alumni Society Award for Paediatric Dentistry and a member of the Australian Dental Association.
She is currently taking professional development training in orthodontics, dentofacial orthopaedics and airway management under the guidance of renowned specialist orthodontist, Dr Derek Mahoney.
Away from the Practice
When she isn't busy seeing patients, Dr Jenny enjoys spending her free time with family and friends. Her favourite hobbies include traveling and learning how to cook new dishes.
Currently Accepting New Patients
Get to know Dr Jenny and the rest of our gentle dental team by requesting an appointment today.

Nova Smiles Dental | (02) 4951 6666