Crowns and Bridges at Nova Smiles Dental
Broken Tooth? See Our Wallsend Dentist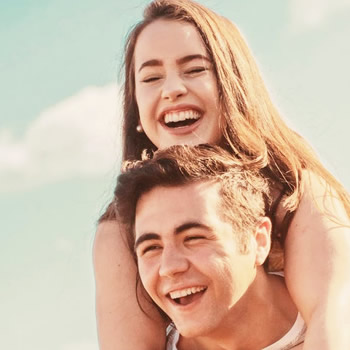 Has it been a while since you've seen a dentist? Do you have a tooth that's visibly fractured or already needs to be replaced? Our crown and bridge treatments at Nova Smiles Dental can help to rehabilitate your smile back to its proper function and appearance, so that you can eat all of your favourite foods and avoid embarrassing situations or speech challenges.
Each of our custom dental crowns and bridges are designed from quality porcelain materials that blend in with the neighbouring teeth. They're ideal for use anywhere throughout the mouth, even in areas that are especially noticeable when you smile.
Why Do I Need a Crown?
Sometimes called "caps", dental crowns cover your entire tooth up to the gumlines. They're used to protect teeth that have been badly damaged and cannot be filled but are stable enough to not require an extraction.
You may need a crown if you: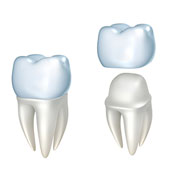 Recently had a root canal
Need to replace an old, large filling
Have a significant area of tooth decay
Fractured a large portion of your tooth
Are getting an individual dental implant
What are Dental Bridges?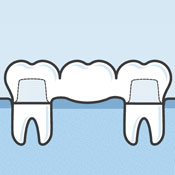 Bridges are a restorative option that's used when a tooth is missing. The bridge anchors on top of adjacent teeth on either side of the one that has been extracted, suspending a crown over the space left behind.
To have a bridge placed, the supporting teeth will essentially be crowned and must be healthy enough to withstand the restoration. Bridges can also be placed on pairs of dental implants, to support a few teeth in a row in lieu of wearing a partial denture.
What to Expect
Bridge and crown treatments generally require two appointments to complete. The first visit involves numbing the supporting tooth and shaping it so that a restoration can fit completely over it without compromising the biting relationship of surrounding teeth and then an impression is taken. Approximately two weeks later, the permanent crown or bridge will be ready to seat.
Schedule Your Exam Today
Don't risk your tooth breaking apart and causing an unexpected dental emergency. Contact us today for a consultation.
* Any surgical or invasive procedure carries risks. Before proceeding, you should seek a second opinion from an appropriately qualified health practitioner.

Dental Crowns and Bridges Wallsend, Maryland, Cameron Park, Elermore Vale NSW
(02) 4951 6666